Importer of Record In Egypt
Egypt IOR as Importer of record service provider with years of experience in high tech logistics. Helping companies simplify their IT infrastructure in Egypt, We make global IT projects simple
The Importer of Record (IOR) is the legal entity responsible for making sure that all shipments comply with destination country laws and regulations.
Why choose our IOR service in Egypt?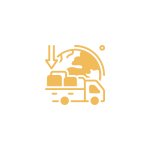 The term "Importer of Record" is a customs term. When a supply chain requires the trade of goods along all international borders, often these countries borders require your company to have a local business or legal representative to handle the international trading transactions.

The importer of record (IOR) is regularly the owner or buyer of the goods imported, but if the end-user prefer not to involve in the process of getting the goods there, the IOR service provider may also be a authorized representative or legal entity in the destination country.
Our IOR solution includes obtaining the necessary licenses and permits, as well as paperwork and compliance inspections. Customs clearance. If necessary, freight. All customs and charges are prepaid on your behalf. Carry out the final mile delivery to the end customer, tracking information, storage services.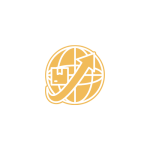 The exporter of record is the agency or organization in charge of making sure that all exported goods abide with the destination country local and global export regulations. The EOR service provider is responsible for following the customs clearance process in that country for the export. This requires gathering all required export paperwork, such as permits and licenses as well as ensuring a clear and accurate description and price of the exported goods. If a forwarding agent involve in the transaction, an EOR service provider must also send specific info about the shipment to them.
Please check our exporter of record page for more info.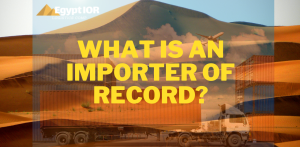 In international trade and commerce, an importer of record has an integral role. An importer of record ensuring that goods imported into a foreign country
Read More »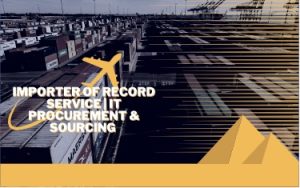 Buying IT hardware from a foreign country can be time-consuming and expensive. However, IT hardware has become a business necessity that you can't operate without.
Read More »

Egypt is a complex destination country when it comes to importing regulations and customs clearance. An experienced importer of record (IOR) is the best solution
Read More »